Welcome to The National Private Hire & Taxi Association
Raising standards in the trade, both actual and as perceived by the public
"I wonder if you could help me... I'm having a bit of trouble with: My licensing authority, My drivers My operator, My Licensing Committee, My competition..."
This is the way most of the phone calls and emails to this Association start out, with a combination of any of the above difficulties – sometimes all of them.
Why the NPHTA exists
That's why the NPHTA exists, and why there is a continuing need for such an organisation. Have you ever felt out on a limb – that there's nowhere to turn to try to solve your particular trade-related troubles? Look no further!
This website sets out what we do, how we do it, and the way to answer the burning question posed by hundreds of licence holders around the country:-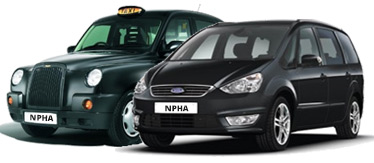 What's in it for me?
Over the last quarter century the NPHTA has developed a reputation as the leading trade association representing members from all sectors of the industry: private hire operators, whose drivers are automatically entitled to member benefits through the company; local private hire and hackney carriage associations, who may affiliate to the NPHTA as a group; and individual private hire and hackney carriage drivers.
This website provides a wealth of useful information to members nationwide, and is an invaluable source of research and advice concerning legislation, case law, hackney carriage fares, industry statistics, Government consultations - in short, anything that pertains to the private hire and hackney carriage industry.
With the ever-changing face of the trade, our goals have stretched even further to embrace the concepts of new technology, increased competition from app-based businesses, and widespread exchange of ideas across every aspect of the industry from national and local government, through to all strata of transport providers countrywide. It's all about survival.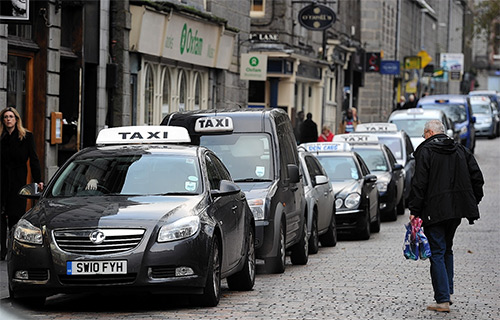 Rajinder Singh, Exclusive Cars, Kettering:-
I have been a member of the National Association for some years now, both as an individual company proprietor and as a member of our local affiliated Association. Whenever I have needed help with a local licensing issue, these guys are there pitching in, writing letters on my/our behalf, you name it – they'll do it if it will assist, and if you're on the right track. If you're not, they'll soon put you there!
Odette Ottaway, A1A Taxis Ltd., Welwyn Hatfield:-
As a trade association representing companies and individual members within our district, the support, advice and knowledge we are given by the NPHTA is so valuable. The National Association has a great understanding of the mechanics of our industry, and without them our livelihoods would be jeopardised by draconian councils and misguided legislation. The NPHTA is the (not so) silent Insurance Policy for our trade.